Harold Washington Library Center
Closed
until 9:00am tomorrow
---
Monday 
9:00AM - 8:00PM
Tuesday 
9:00AM - 8:00PM
Wednesday 
9:00AM - 8:00PM
Thursday 
9:00AM - 8:00PM
Friday 
9:00AM - 5:00PM
Saturday 
9:00AM - 5:00PM
Sunday 
1:00PM - 5:00PM
400 S. State Street
Chicago, IL 60605
Holidays and Closures
Thanksgiving Day

Thursday, November 23, 2023

Closed All Day

Christmas Day

Monday, December 25, 2023

Closed All Day

New Year's Day

Monday, January 1, 2024

Closed All Day
About Harold Washington Library Center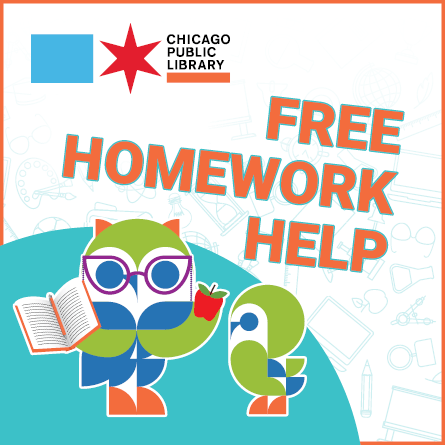 Teacher in the Library: Thomas Hughes Children's Library
Looking for help with school work? Join other kids and families for out-of-school learning support. Get help from a certified teacher to complete homework and improve study skills. Drop in for homework help and try Teacher in the Library in person.
Schedule is subject to change. Please call to confirm availability.
Hours (Starting September 3)
Monday
Tuesday
Wednesday
Thursday
Friday
Saturday
Sunday
N/A
N/A
N/A
N/A
N/A
N/A
1:30 - 4:30 p.m.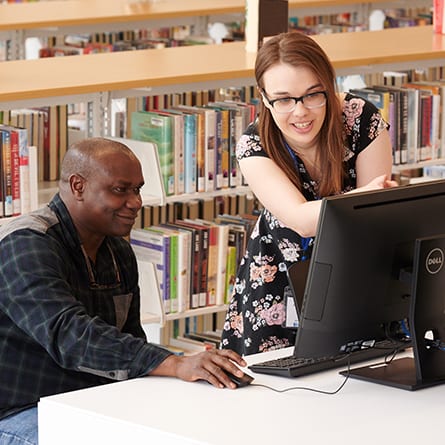 CyberNavigators
Get computer help from a CyberNavigator tutor. One-on-one sessions are available by appointment and last up to an hour. Learn about:
Computer, email and Internet basics
Online job searching and resume writing
CPL website and online resources, eBooks and other digital content
Please call to confirm availability and make an appointment.
Hours
Monday
Tuesday
Wednesday
Thursday
Friday
Saturday
Sunday
10 a.m. - 3 p.m.
10 a.m. - 2 p.m.
2 - 7 p.m.
N/A
N/A
N/A
N/A