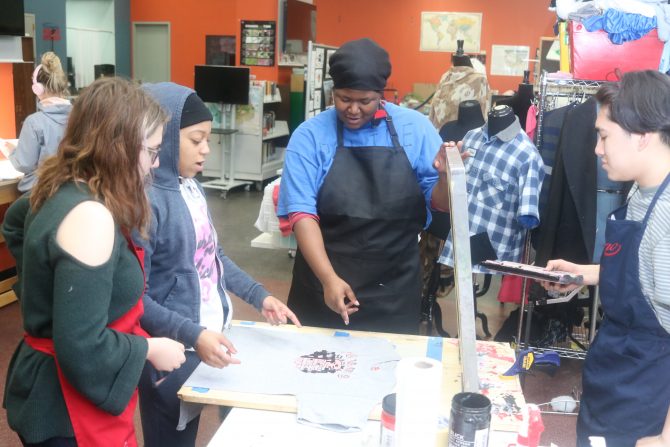 High school students, come explore, create, collaborate, check out books, develop new skills and lead with us at YOUmedia, on the 1st floor of the Harold Washington Library Center.
Contact Us
Ask YOUmedia: Get help using software or hardware, or ask for feedback on your latest project. We'll work with you by email or set up a virtual appointment.
Hours
Monday: 2 p.m. to 6 p.m.
Tuesday: 12 p.m. to 4 p.m.
Wednesday: 2 p.m. to 6 p.m.
Thursday: 12 p.m. to 4 p.m.
Friday: 1 p.m. to 4 p.m.
Saturday: 1 p.m. to 4 p.m.
What We Do
We focus on art, digital media, making and STEM (science, technology, engineering and math) projects. Check out our regularly scheduled workshops.
You can borrow laptops and play videogames while in YOUmedia. You also can be certified to use cameras, an in-house production studio, drawing tablets, lighting equipment and 3D printers under mentor supervision.
YOUmedia equipment is available for free with your valid Chicago Public Library card and high school ID. First-timers need to sign up and show a high school ID. Returning students just need to sign in.
Follow us on Facebook, Instagram, Twitter and YouTube.
Learn more about YOUmedia's history, philosophy and partnerships. Librarians, educators and nonprofit learning organizers can arrange a tour of YOUmedia.