Linda Johnson Rice, President
Ebony and Jet magazines and owner of Fashion Fair Cosmetics, a global prestige cosmetics brand for women of color. Rice serves on the boards of United Negro College Fund, Kimberly-Clark Corporation, Omnicom Group, Inc., the Magazine Publishers Association, Northwestern Memorial Corporation, the Women's and Trustees board of the Art Institute of Chicago and the Women at NBCU Advisory Board for NBCUniversal.
Linda Johnson Rice is chairman of Johnson Publishing Company, LLC, the Chicago-based publisher of
Rice demonstrates a strong belief in enhancing the future of today's youth by supporting education initiatives and corporate internship programs. Through the Ebony Fashion Fair Show, Johnson Publishing Company has raised over $55 million for charitable organizations, the majority dedicated to African American scholarship funds. She was appointed to the Chicago Public Library Board of Directors in March 2012.
Christopher P. Valenti, Vice President
Christopher P. Valenti is a licensed real estate broker in the State of Illinois and he is an accredited professional (LEED-AP) Leadership in Energy and Environmental Design with the U.S. Green Building Council. In 2006 he formed Valenti Interests, LLC and its affiliate, Valenti Development Partners, LLC, which is a Chicago-based commercial real estate development and investment firm. He was appointed to the Chicago Public Library Board of Directors in September 2007.
Lynn Lockwood, Secretary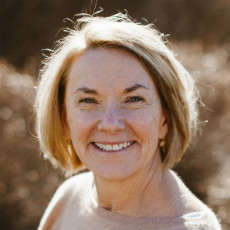 Lynn Lockwood is a creative professional with more than 25 years experience in nonprofit management and political organization. She has worked for the City of Chicago with the Mayor's Office and Department of Cultural Affairs. While at the City of Chicago Mayor's Office, she directed two foundations: After School Matters and the Chicago Cultural Center Foundation. In addition, Lockwood is a founding board member of Chicago Children's Theater and currently serves on the Board of Trustees for Steppenwolf Theatre Company. She was appointed to the Chicago Public Library Board of Directors in March 2012.
Jodi Block
Jodi Block was the creator and owner of Children in Paradise Bookstore, the largest children's-only bookstore in the Chicago area, for 13 years. Block currently sits on the boards of the Open Studio Project (a nonprofit arts and social service organization in Evanston, Ill.), Personal PAC, ASM and the Chicago Children's Museum. She was appointed to the Chicago Public Library Board of Directors in June 2013.
Barbara Bowman
Barbara Taylor Bowman, the Irving B. Harris Professor of Child Development at Erikson Institute, is one of the institute's founders and served as its president from 1994 to 2001. Her specialty areas in early education, cultural diversity and education of at-risk children as well as her over 50 publications make her well-qualified to consult on early education. Bowman has served on numerous professional boards, including the Family Resource Coalition and the National Association for Education of Young Children. Currently she is on the boards of the Great Books Foundation, Business People in the Public Interest and Erikson Institute. Honors include honorary doctorates (Bank Street College, Roosevelt University, Dominican University, Governor's State University, Lewis University and Wheelock College), the McGraw Hill Prize in Education, the Sargent Shriver Award for Equal Justice, the Chicago Historical Society Jane Addams Award, and a Golden Apple for Community Service. In 2014, President Obama named her to the President's Advisory Commission on Educational Excellence for African Americans. She was appointed to the Chicago Public Library Board of Directors in July 2013.
Denise B. Gardner
Advertising Age named her a Top 100 Marketer. Gardner is on the board of the Art Institute of Chicago and the Board of Governors of the School of the Art Institute of Chicago. She is a member of the Executive Committee of the Chicago Community Trust and chairs its African American Legacy Advisory Board. She is president of the Chicago Chapter of The Links, Inc. She is a member of the Board of Visitors of Northwestern University's Weinberg College of Arts and Sciences. She is a former board member of the Chicago Humanities Festival and chair of its Diversity Committee. In 2011, Gardner was named one of The Chicago Defender Women of Excellence. She holds a bachelor's degree in advertising and a master's of business administration from Northwestern University. She was appointed to the Chicago Public Library Board of Directors in March 2014.
Denise B. Gardner is the retired president of Insights & Opportunities, a marketing and strategic planning firm. She is also co-founder of Namaste Laboratories, the largest minority-owned beauty manufacturer in the United States, and the former vice president of Soft Sheen Products, where
Patricia Gaytan Perez
Patricia Gaytan Perez serves as vice president of administration at Monterrey Security and brings over 20 years of experience in operational roles in the legal industry, most recently as the COO of a mid-sized law firm in Chicago. She is responsible for ensuring business operations support Monterrey's strategic plans and for leading operational functions in the areas of finance, human resources, technology, compliance, risk management and space planning. Perez is passionate about helping organizations focus on their missions and objectives and align their work, systems and teams to reach those goals.
Perez is personally committed to developing women leaders through mentoring, coaching and speaking. She also serves as board president at Erie Neighborhood House, a nonprofit serving working families through advocacy, access to quality child care and career enhancement opportunities. She was appointed to the Chicago Public Library Board of Directors in April 2016.
Alexi Giannoulias
Alexi Giannoulias is a senior director at BNY Mellon Wealth Management. Giannoulias was state treasurer of Illinois from 2007 to 2011. In 2010, he became the Democratic nominee for the U.S. Senate in Illinois. He previously served as vice president at Broadway Bank and as the chairman of the Board of the Illinois Community College System. Giannoulias also served as an adjunct professor at Northwestern University. He is on the Board of Directors of CARA, One Million Degrees and the Chicago Children's Advocacy Center. He was appointed to the Chicago Public Library Board of Directors in June 2018.
Dominique Jordan Turner
Dominique Jordan Turner is the president and CEO of Chicago Scholars, an organization whose mission is to select, train and mentor academically ambitious students from under-resourced communities to complete college and become the next generation of leaders. Turner is passionate about creating equal education opportunities for underserved youth.
Turner began her career as a management consultant at Deloitte, where she focused on process re-engineering and customer relationship management. She is the co-founder of Black Girls Lead, a supportive network for African American women leading nonprofits in Chicago, and previously served on the Chicago Board of Education. Turner was named one of the WVON and Ariel Investments top 40 Under 40 Game Changers in Chicago and also nominated for the Stevie Awards for Women in Business: Female Executive of the Year. She was appointed to the Chicago Public Library Board of Directors in January 2017.
Contact Us
Chicago Public Library Commissioner's Office, 10N 400 S. State Street Chicago, IL 60605 (312) 747-4090