Closed
until 1:00pm tomorrow
---
Monday 
10:00AM - 6:00PM
Tuesday 
12:00PM - 8:00PM
Wednesday 
10:00AM - 6:00PM
Thursday 
12:00PM - 8:00PM
Friday 
9:00AM - 5:00PM
Saturday 
9:00AM - 5:00PM
Sunday 
1:00PM - 5:00PM
6000 N. Broadway
Chicago, IL 60660
Holidays and Closures
Easter

Sunday, April 9, 2023

Closed All Day

Staff Training Day

Tuesday, May 2, 2023

Closed All Day

Memorial Day

Monday, May 29, 2023

Closed All Day

Juneteenth

Monday, June 19, 2023

Closed All Day

Independence Day

Tuesday, July 4, 2023

Closed All Day

Labor Day

Monday, September 4, 2023

Closed All Day

Thanksgiving Day

Thursday, November 23, 2023

Closed All Day

Christmas Day

Monday, December 25, 2023

Closed All Day

New Year's Day

Monday, January 1, 2024

Closed All Day
About Edgewater
After-hours book return
Bike rack
Parking lot
WiFi

A parking lot with an accessible parking spot is available on the north side of the library. To access the parking lot, enter the alley behind the library from Norwood Street or Elmdale Avenue.

One accessible parking spot is available in the parking lot on the north side of the library.
There is a ramp from the parking lot next to the space, and our front entry doors open automatically.
We have an elevator for the 2nd floor and wheelchair accessible bathrooms and water fountains.
Two ADA computer workstations: one for adults and one for children. These workstations feature:

             24-inch monitor

             Oversize keyboard

             Trackball mouse

             Wheelchair-accessible computer table

All CPL computers have the Windows 7 screen Magnifier and Narrator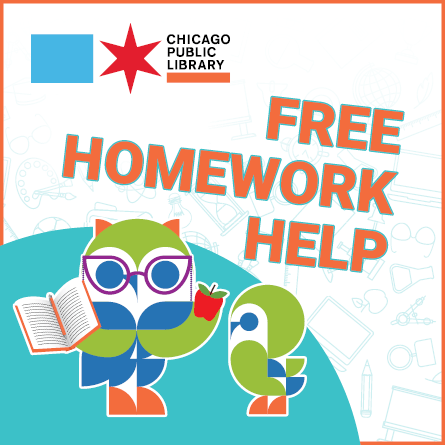 Teacher in the Library
Looking for help with school work? Join other kids and families for out-of-school learning support. Get help from a certified teacher to complete homework and improve study skills. Drop in for homework help and try Teacher in the Library in person.
Schedule is subject to change. Please call to confirm availability.
Hours
Monday
Tuesday
Wednesday
Thursday
Friday
Saturday
Sunday
3:30 - 5:30 p.m.
3:30 - 6:30 p.m.
N/A
3:30 - 6:30 p.m.
N/A
N/A
N/A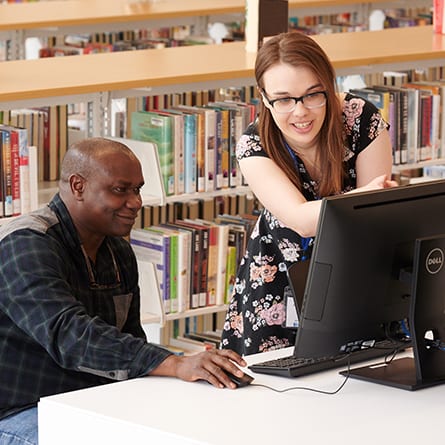 CyberNavigators
Get computer help from a CyberNavigator tutor. One-on-one sessions are available by appointment and last up to an hour. Learn about:
Computer, email and Internet basics
Online job searching and resume writing
CPL website and online resources, eBooks and other digital content
Please call to confirm availability and make an appointment.
Hours
Monday
Tuesday
Wednesday
Thursday
Friday
Saturday
Sunday
10 a.m. - 3 p.m.
Noon - 5 p.m.
10 a.m. - 3 p.m.
N/A
10 a.m. - 3 p.m.
N/A
N/A