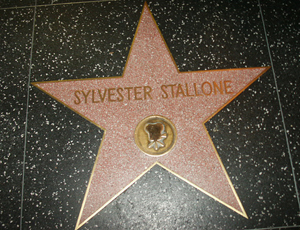 American movie fans seem to have a love-hate relationship with the annual announcement of Oscar nominees. Time has vindicated the Academy with several flicks that have become cherished classics, but isn't it more fun to remember Hollywood's biggest upsets? Here are a few controversial choices for best picture from history's annals.
Dances with Wolves over Goodfellas, 1991: Considering America's love obsession with the Mafia and Martin Scorsese's skill and stature, this is one of history's biggest head-scratchers. Apparently,  our love of Kevin Costner and Western imperialism won out. But what is more memorable in the end--some herds of buffalo and pensive journal writing, or that long tracking shot through the seedy underbelly of the Copacabana and the American dream?


Rocky over All the President's Men, 1976: And over Taxi Driver too, adding to the laundry list of Scorsese 's snubs. America needed to see an underdog win, in the form of new superstar Sylvester Stallone as Rocky, punching out prestige pictures featuring psychopaths and presidential scandal.


Richard Llewellyn's How Green Was My Valley over Citizen Kane, 1942: Greatest movie of all time, according to who? Citizen Kane has continually topped out the polls for years and will be studied by underwhelmed introductory film students until the end of the universe. However, that will never erase the fact that  it was overlooked in its own time. The Academy preferred a more conventional John Ford drama that takes place in a Welsh coal-mining village.


You be the judge--check out these titles and let us know which ones deserved to win.