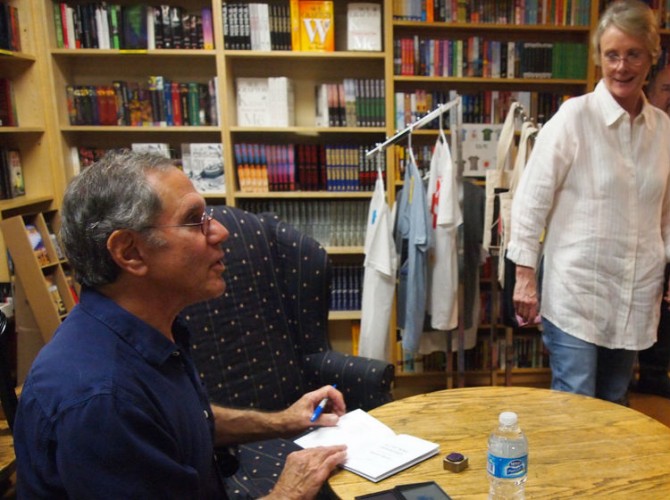 Like dogs? Like mysteries? Then pull up a chair and dig into the Chet and Bernie Mysteries by Spencer Quinn. Bernie Little is the head and chief bottle washer of the Little Detective Agency. Chet (just Chet) is his canine partner and the narrator of the books. The appeal of these books is in no small part the distinctly canine point of view. He idolizes Bernie. Chet can wax rhapsodic about smells, but will admit to not being too good with colors. Fortunately for the narrative, Chet also falls asleep when humans talk about boring stuff not related to the plotline or treats. Chet, being a dog, sometimes has memory and attention issues, which mean that you can't have any if you want to stay ahead of the plot. These are also humorous mysteries, based often on the difference between human and canine perception. Some things humans say puzzle Chet, such as why Bernie would worry about an aquifer (whatever that is) in their western state when it's obvious that there's plenty of water: just look at all the golf courses. There are also detours into Bernie's private life, but the most fun to be had is when there's an opportunity for Chet to grab someone by the pant leg.
And so, in order:
Dog On It. A divorcee hires the Little Detective Agency to find her missing daughter, and Chet suspects the girl's unsavory, land developer father, who smells strongly of cat.

Thereby Hangs A Tail. What starts out as an easy job guarding a show dog quickly gets complicated when both dog and owner are kidnapped and Chet gets separated from Bernie.

To Fetch A Thief. Chet and Bernie end up in Mexico on the trail of an abducted elephant with (to Chet) a fascinating smell. Is it the animal rights folks or someone closer to home?

The Dog Who Knew Too Much. Bernie starts off posing as a friend for a woman in a messy divorce, ends up searching for her son with Chet and tangles with both the corrupt local officials and a cantankerous gold prospector.

A Fistful of Collars.  With a movie crew in town, the Little Detective Agency is babysitting matinee idol Thad Perry, who has substance issues. Apparently, he also has secrets certain people are either trying to protect him from or blackmail him for.

The Sound and the Furry. Chet and Bernie are in Cajun country at the behest of one of their imprisoned perp pals (Chet doesn't hold grudges) looking for a missing inventor and getting mixed up in shrimp theft, family feuds, and oil company skullduggery.