Timuel D. Black Jr. Digital Collection
CPL's Digital Collections document life in Chicago through archival images, documents and artifacts.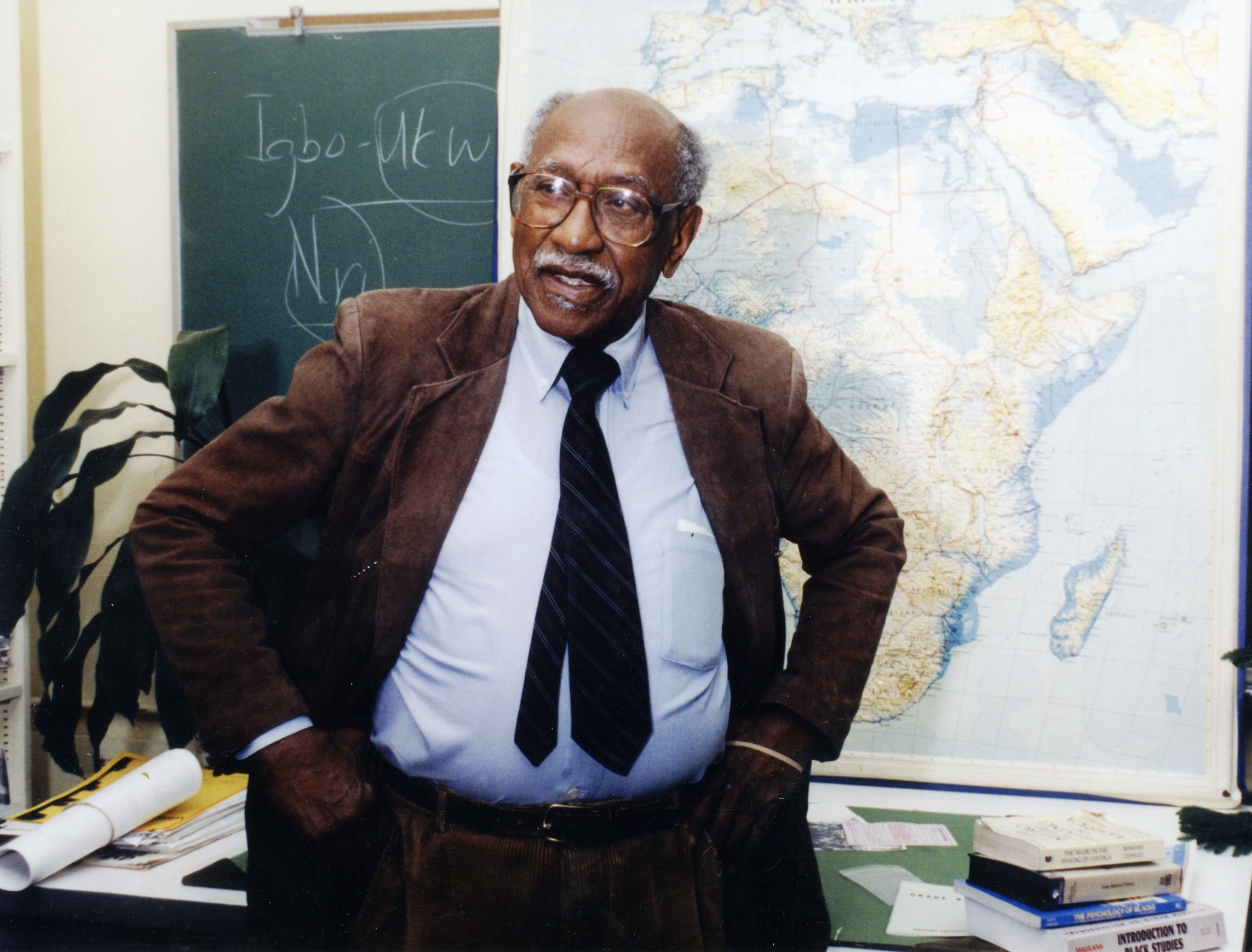 About
A true Renaissance man, Timuel D. Black Jr. was a gifted educator, activist, historian and a citizen of Chicago's Bronzeville and the globe. His vast knowledge of not just history, but also of Black life and politics in Chicago means he routinely spoke at gatherings both large and small. The digital collection contains speeches that span nearly four decades from the 1960s to the 1990s. Topics range from education, civil rights, racial discrimination and segregation to Chicago politics and voting rights.
Alongside his speeches, we present letters written by Black to his brother, Walter Black, while each were serving in the Armed Forces during WWII. Black began his Army career in 1943 with the 308th Quartermaster Railhead Company. The Company was a "forward supply unit" that aided in the D-Day Invasion of Normandy and the Battle of the Bulge. On display are the beginnings of Black's unrelenting commitment to African American civil rights and an equal and just society for all.
The original versions of these speeches and letters, as well as other correspondence and materials, are housed in the Vivian G. Harsh Research Collection at Woodson Regional Library.
Acknowledgment of Harmful Materials
Chicago Public Library collects images, documents and other archival materials from different communities and time periods to preserve and make available the cultural and historical record. As historical objects, some of these materials contain harmful or disturbing content. CPL presents these artifacts as an unfiltered social record and does not endorse the views expressed therein.
Related CPL Collections
History & Genealogy Events
African American Chicago History Blog Posts