Ravenswood-Lake View Community Collection
CPL's Digital Collections document life in Chicago through archival images, documents and artifacts.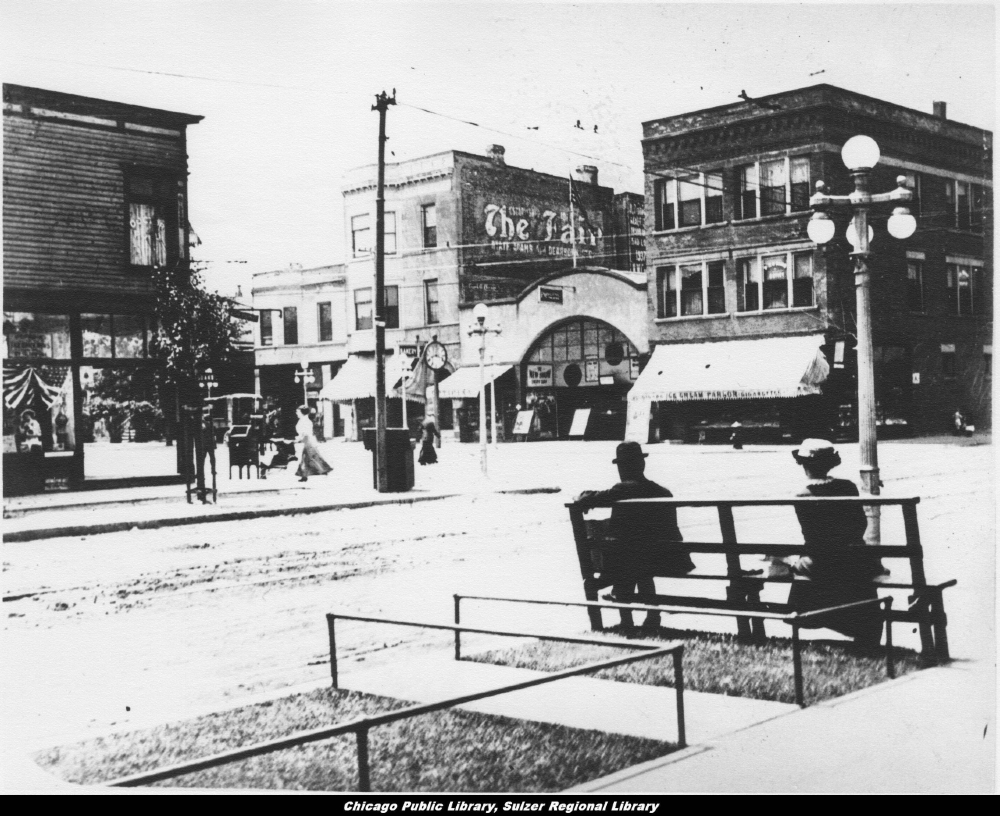 About
This collection explores Lake View Township and its evolution from an independent municipality into current Northside communities, 1860s-1990s.
More than 100 early photographs represent Lake View Township and its residents, schools, homes, businesses and everyday rituals.
Over the next 100 years, Northsiders and their neighborhoods experienced tremendous changes as evidenced by their fashion, modes of transportation and the establishment of a number of schools, churches and social clubs.
Notable local events include moving the Our Lady of Lourdes church building across Ashland Avenue and breaking ground for the Conrad Sulzer Regional Library.
The Ravenswood-Lake View Community Collection is housed in the Northside Neighborhood History Collection at Sulzer Regional Library.
Questions or concerns about rights and access to this digital collection? See our Copyright and Takedown Policy.
Acknowledgment of Harmful Materials
Chicago Public Library collects images, documents and other archival materials from different communities and time periods to preserve and make available the cultural and historical record. As historical objects, some of these materials contain harmful or disturbing content. CPL presents these artifacts as an unfiltered social record and does not endorse the views expressed therein.
Related CPL Resources
Related External Resources
History & Genealogy Events
Northside Neighborhood History Blog Posts