Old Pops Sheet Music Digital Collection
CPL's Digital Collections document life in Chicago through archival images, documents and artifacts.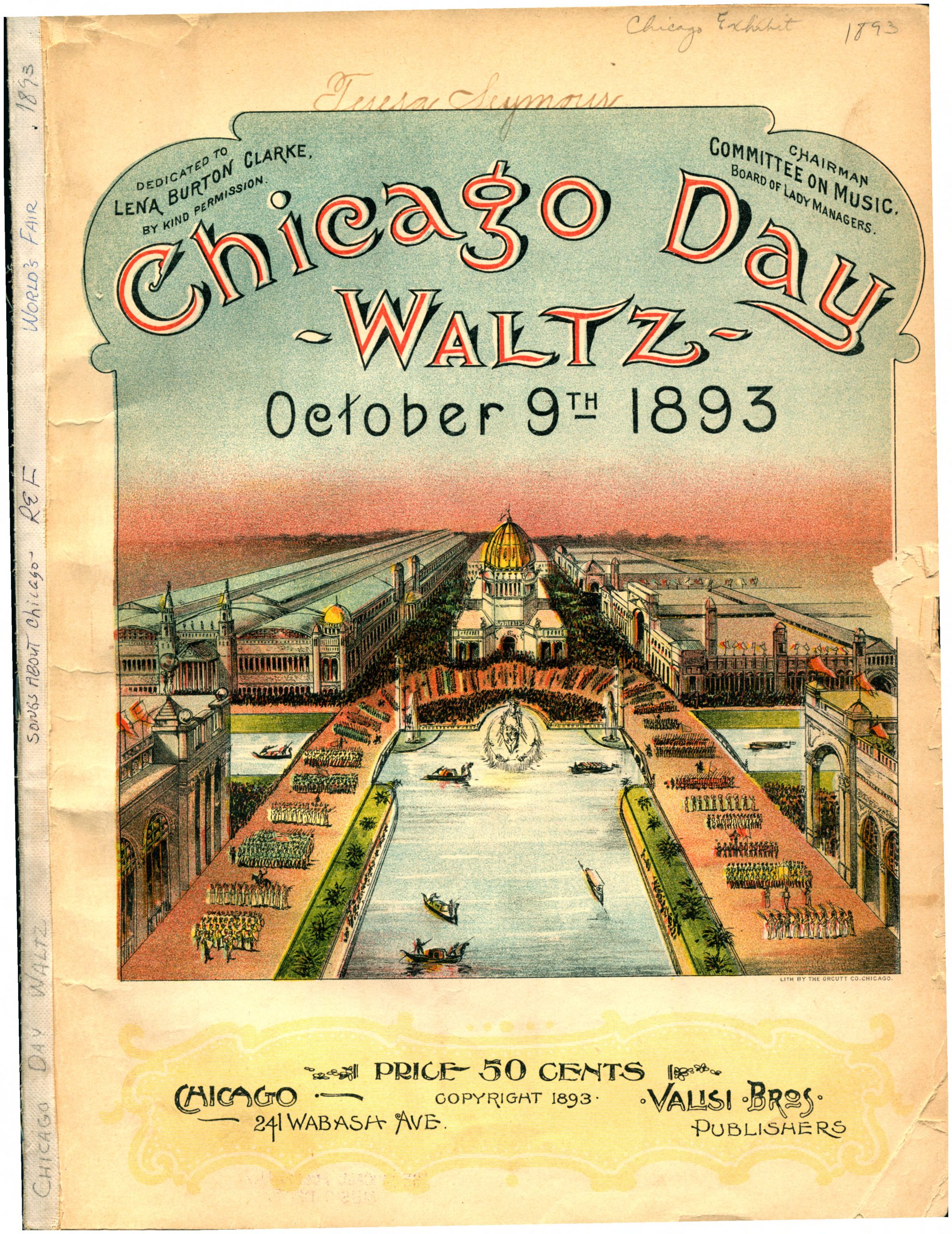 About
The Old Pops Sheet Music Collection contains more than 28,000 scores of single song sheet music published from 1809 to 2004. This digital collection features items from before the 1930s.
The subject matter and styles of music include songs of all types: minstrel, protest, sentimental, Tin Pan Alley, patriotic and political, songs from vaudeville and musicals, World War I songs and songs about Chicago, war and Christmas from other archives as well. The genre of music includes marches, waltzes, polkas, operatic excerpts, jazz, country western, bluegrass, spirituals and musical theater. Music was often composed to celebrate an important event like the World's Columbian Exposition or Charles Lindberg's solo flight across the Atlantic Ocean in 1927. Lindberg's flight inspired more than 100 songs printed on sheet music in one year.
Sheet music publishing was well established in the United States by the early 19th century. Single song sheet music used to be commonly referred to as "parlor music" because many people had the leisure to sit around a musical instrument in their homes and perform the popular music of the day.
An important feature of sheet music is the cover illustration. In the 1890s, the art of photolithography made it possible for publishers to produce inexpensive, full-color cover illustrations. Some publishers even retained in-house designers and artists. These attractive covers were a means of advertising the story in the lyrics before the customer even heard the music. The popularity of sheet music eventually decreased with the invention of the phonograph and the radio.
The Old Pops Sheet Music Collection is housed in the Harold Washington Library Center, Art & Music Department. Scores are filed by title in alphabetical order and are searchable in the department's database.
Acknowledgment of Harmful Materials
Chicago Public Library collects images, documents and other archival materials from different communities and time periods to preserve and make available the cultural and historical record. As historical objects, some of these materials contain harmful or disturbing content. CPL presents these artifacts as an unfiltered social record and does not endorse the views expressed therein.
Related CPL Collections
The Chicago Public Library maintains a large collection of sheet music and scores that are held in the Arts & Music Department and Special Collections and Preservation Division.
Related External Resources
History & Genealogy Events
Music Chicago History Blog Posts