Each month we spotlight a teen at CPL.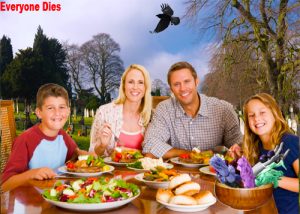 Kayla G.'s submissions for the 2016-17 Teen Winter Challenge stood out because of how charming they were; one juror noted they collectively felt like a "low-fi collage." It was evident that Kayla had spunk and sarcasm, in addition to a lot of inspiration behind her work, which included vivid images exploring digital art skills (see this cropped image "Memento" as an example).
We would love to see Kayla continue to grow and achieve as an artist, and hope she'll consider participating in the Teen Winter Challenge again next year.
The 2016-17 Teen Winter Challenge Jury included:
Ade Abioye of Chicago Public Library's Teen Services Department
Christine Bespalec-Davis, Education and Programming Manager at the National Veteran's Art Museum
Hillary Cook, Assistant Director of Youth Programming at the Art Institute of Chicago
Joel Javier, Education Manager at Intuit: The Center for Intuitive and Outsider Art
Joshua Slater, Teen Programming Manager at Hyde Park Art Center
Matt Egan of Chicago Public Library's Literature and Language Department
Robin Willard of Chicago Public Library's Teen Services Department
Sasha Neri of Chicago Public Library's Maker Lab and General and Information Services Department