The Maker Lab has been open for a whole year!
It has been a year of learning and growing, and if you have been by recently, you'll have met Ziggy, the ShapeOko2, and Björk, the Taz 3 Lulzbot, generously donated by Drew Fustini. Thank you Drew, and thank you Elizabeth Koprucki, for spending your Wednesday evenings instructing us in all that is ShapeOko2.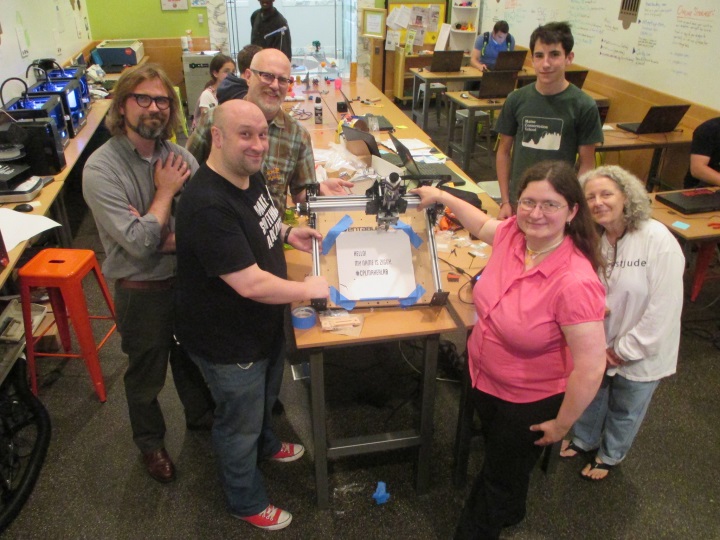 In Other Exciting News
Saturday, July 12, is the Edgewater Workbench's Grand Opening. If you make it out, there is a very good chance you'll run into some familiar Maker Lab faces.
Lakeview's Learnapalooza is a week away on Saturday, July 19.
Blue1647 is looking to hire student interns. Could it be you?
We heard there may still be space for middle schoolers and high schoolers at the Museum of Science and Industry Fab Lab's Summer Camp. Each week-long camp is $300 per student.