Rahm's Readers Summer Learning Challenge Brain Builder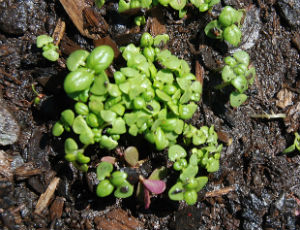 Conservation involves taking an active role in caring for our natural resources, such as soil, water, air and plants. Zoos are important leaders in conservation efforts that help make sure living things are healthy and protected. You can be a conservation leader right here in Chicago. Planting native flowers can help Chicago's urban environment by providing habitats for insects and other pollinators.
In what other ways can planting flowers improve your neighborhood? How else can you take action to care for our natural resources?
Read
Rachel Carson and Her Book That Changed the World: This picture book biography of one of the first environmentalists will inspire young and old to become "aware of the wonder and beauty of earth."

Where Once There Was A Wood: Learn how we can live alongside our wild friends and create habitats for them in our communities.

Discover
With a little bit of clay, soil and seeds, you can make seed balls to plant in your backyard or neighborhood

You will need 10 Tablespoons of natural, air-drying clay; 6 Tablespoons of compost or high quality potting soil, native plant seeds like chrysanthemums, sunflowers or petunias.
Mix the compost and clay together well. Add some water if it is too dry.
Divide your mix into 5 equal balls, then flatten each ball in your hand.
Add a pinch of seeds to each flattened ball and push the seeds into the mixture.
Roll the mixture into 5 balls again.
You can plant your seed ball right away and water it like any plant, or let it dry in the open air and save it to plant later. Share your seed balls with friends or plant throughout your neighborhood.
Keep an eye on your seed ball's progress. Keep a plant journal with pictures you draw or photos to document its growth.

Experiment with conservation by creating your own creature and helping it survive in it's environment or by seeing how decisions you make in your home effect Mother Nature with EekoWorld (Environmental Education for Kids Online).
Explore an urban oasis at Lincoln Park Zoo's Nature Boardwalk.
Dig Deeper
Did you know that the Amur Tiger, our Summer Learning Challenge mascot, is endangered?Research an endangered animal and find out how zoos help protect that species. Why are large predators endangered?
Rahm's Readers is in partnership with Chicago Park District, Chicago Public Schools, The Anti-Cruelty Society of Chicago, Brookfield Zoo/Chicago Zoological Society, Lincoln Park Zoo, the Museum of Science and Industry and Chicago City of Learning.
Rahm's Readers is made possible by The James & Madeleine McMullan Foundation, Cubs Care, Comcast, Dr. Scholl Foundation, CPL Foundation Junior Board, Helen M. Harrison Foundation, Macys, Peoples Gas, Robert R. McCormick Foundation, ComEd, R.R. Donnelley, The Elizabeth Morse Charitable Trust, Daniel F. and Ada L. Rice Foundation, Verizon and RPM Advertising through the Chicago Public Library Foundation.