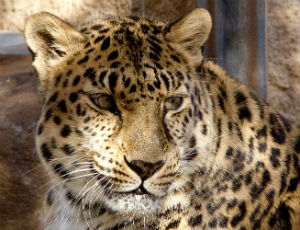 Large animals at the top of the food chain, like lions and tigers, have few, if any, predators. These big animals are not common in the wild today and many of them are in danger of going extinct. If they are not being eaten in the wild, why are they endangered?
Focus Questions
Where do many large animals live?
Why do humans hunt animals?
What role do zoos play in the conservation of endangered species?
Think About It
In 1967, African villagers discovered an albino gorilla in the wild. How did this unique animals survive?
Crossing the road can be very dangerous for animals. How do humans help animals access their habitat?
Suggested Books

News Literacy Summer Learning Challenges 2014 are made possible by the Robert R. McCormick Foundation through the Chicago Public Library Foundation.