Chicago Department of Urban Renewal Records: Photographic Negatives Digital Collection
CPL's Digital Collections document life in Chicago through archival images, documents and artifacts.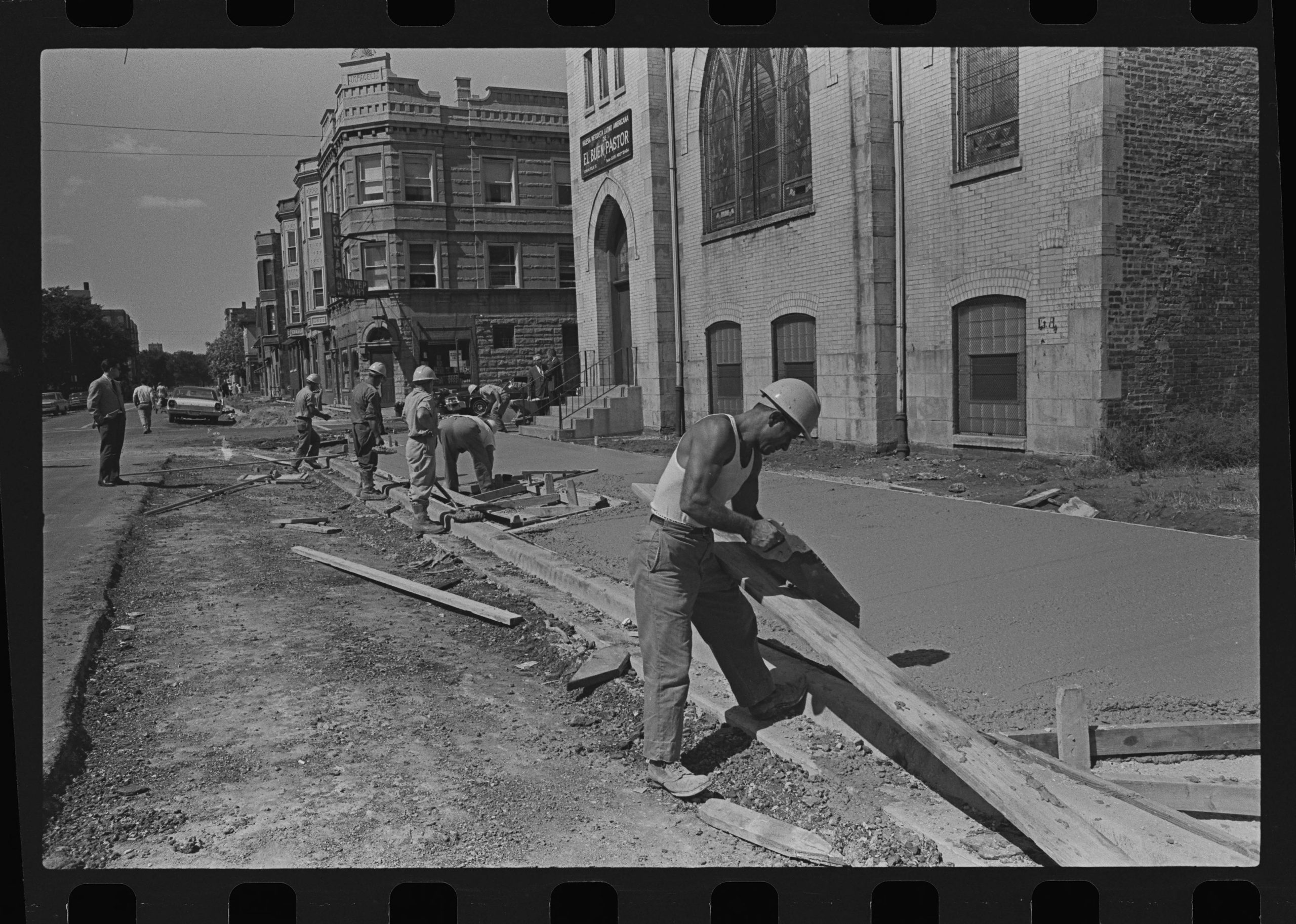 About
Urban renewal was the name given to the widespread and controversial practice of tearing down older residences and buildings to replace them with newer development in cities around the United States from the 1950s to the 1970s. While citizens occasionally benefited from these changes, they were often displaced due to the changing landscapes. Communities of color were especially hard hit by urban renewal, or, as James Baldwin called it, "Negro Removal."
The nearly 16,000 photographic negatives in this digital collection illustrate urban renewal in Chicago in its positive, negative and mundane lights. Captured are properties before they were torn down or rehabilitated—both exteriors and interiors—as well as new construction in progress and completed. New development resulted in shopping centers and high-rise housing, university and medical campus expansions, public art installations and rehabilitated homes. Most parts of Chicago appear in this collection, but the areas of Lincoln Park, the Near West Side, Hyde Park/Kenwood and North Lawndale are especially well represented. These images also show the people who lived in the neighborhoods, the public officials who spearheaded the projects and much more.
Questions or concerns about rights and access to this digital collection? See our Copyright and Takedown Policy.
This digital collection is made possible by a generous grant from the Gaylord and Dorothy Donnelley Foundation through the Chicago Public Library Foundation.
Acknowledgment of Harmful Materials
Chicago Public Library collects images, documents and other archival materials from different communities and time periods to preserve and make available the cultural and historical record. As historical objects, some of these materials contain harmful or disturbing content. CPL presents these artifacts as an unfiltered social record and does not endorse the views expressed therein.
Related CPL Resources
Learn more in these related archival collections:
Related External Resources
Blog Posts on Planning and Public Works Projects in Chicago