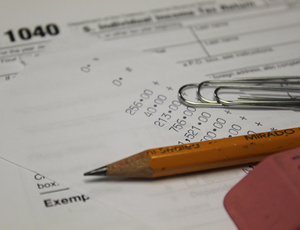 This time, on GenreList: tax panic has set in, and folks are filing extensions as we speak. There's never been a better time to get excited about cold hard cash, so take a break from your 1040s and crack open one of these Financial Thrillers!
Thrillers are fast-paced narratives that are punctuated by slower, high tension scenes that eventually build to an explosive conclusion. If you're reading a book and you feel like the walls are starting to close around you, then you're probably reading some kind of thriller. Add in the cutthroat, high-states world of business and trading, and you have an unforgettable story.
Black Fridays is a tense murder-mystery that looks to both Raymond Chandler and Gordon Gekko for inspiration. Author Michael Sears leads the reader into a labyrinthine world of big deals and fast money, but really shows off his skills making compelling characters. While the down-on-his-luck ex-con Jason Safford has all the earmarks of a stereotypical noir hero, Black Fridays avoids the grim world of noir by introducing a unique father/son relationship that creates both sympathy and real tension for the protagonist. Deep and tense – perfect if you are looking for a new series!

Boiler Room is a look at the sleazier side of high finance, focusing on a troupe of young brokers as they scam their way to big bucks. While the plot is less ambiguous than the deeply cynical financial thrillers of the 80s and early 90s, Boiler Room uses an absolutely amazing cast to great effect. Ribisi, Affleck, and Diesel are as slick and cool a crew you cold ask for, but that only shines a spotlight on the slimy scam they are running. A morality play with excellent characters and a straightforward plot – ideal for a midnight form filing marathon.

Know a great title we missed? Add it in the comments and help Chicago through tax-time terror!