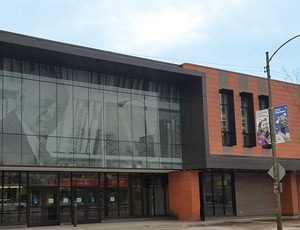 Welcome back, Woodson readers! You were missed and now you've been caught! I've spotted you eyeing displays and combing through shelves of new books. You've discovered quiet corners and new spaces for reading and made yourself at home. I couldn't be happier. And I must say your reading choices are as interesting and unique as you are.
I saw some of you dash to recent fiction hits including Five-carat Soul, James McBride's charming and surprising collection of short stories, and Little Fires Everywhere, Celeste Ng's thought-provoking and timely bestseller.


Five-carat Soul is available in multiple formats. 
Little Fires Everywhere is available in multiple formats. 
I've also noticed many of you digging deeper, finding lesser known, but equally intriguing nonfiction titles. I saw you reading about the roller coaster life and career of soul singer Wilson Pickett in Tony Fletcher's In the Midnight Hour.

Someone else was looking at amazing historical photos while learning about real-life black panthers in The Black Panthers: Portraits From An Unfinished Revolution. I wonder if the buzz surrounding the new Marvel movie inspired this choice.

I hope you'll come rediscover all that is new at Woodson. I look forward to catching you soon!