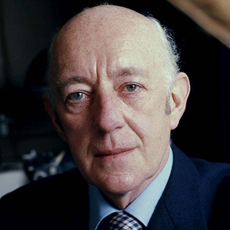 April 2, 2014 is the 100th anniversary of the birth of  Sir Alec Guinness (1914-2000). In his career of more than 50 years, this British actor appeared in a wide range of roles in plays, films and TV shows, including star turns in drama, comedy, spy stories and more.
We have many of Guinness' movies on DVD. Among younger audiences, he is best known for playing Obi-wan Kenobi in the original Star Wars and its sequels.

But he began his career in a series of popular comedies, including The Man in the White Suit and Kind Hearts and Coronets, in which he played eight different parts!


Guinness also appeared in several dramatic films directed by David Lean. Among them are Great Expectations, Oliver Twist, Lawrence of Arabia and The Bridge on the River Kwai, for which he won an Oscar for Best Actor.




Guinness starred in two miniseries for TV that were based on spy novels, John Le Carré's Tinker, Tailor, Soldier, Spy and John Le Carré's Smiley's People.


He also wrote bestselling autobiographies, including Blessings in Disguise and My Name Escapes Me. In them, he shared many stories about other famous actors he knew during his long and successful career.