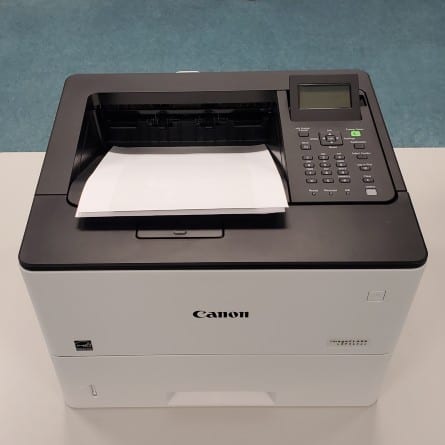 You can now submit files from your personal devices—desktop computer, laptop, tablet or phone—for printing at any Chicago Public Library location.
Here's how to get started:
First, select your pickup location, then submit your files. You can email them as attachments or use a web form to upload them. (We recommend using the web form option for files that contain personal information.)
The email address or web form you use depends on where you want to pick up your prints. 
Your files will be held at the location's print release station for up to 12 hours. To release your prints, you'll need the email you used to submit them along with your library card number and PIN. Each day, your first $1.50 in printing is free.
If you don't have a library card or don't remember your PIN, ask for a guest pass when you arrive to pick up your prints.
After you've used your free daily printing amount, prints are:
$.15 per page (1-sided)
$.25 per page (2-sided)
Payments for printing must be made in cash.
Only black and white printing is available. Most Microsoft Office and Open Office files can be printed—as can PDFs, text files and most image formats. Documents must be less than 266 pages and under 50MB.
To print the body of an email, first save it as a PDF and then submit it for printing.
Please note, printing at all CPL locations ends 15 minutes before closing.