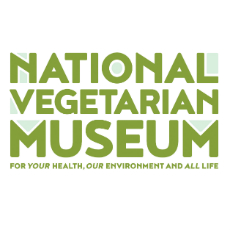 From May 16 to June 16, West Belmont Branch partners with the new National Vegetarian Museum to present its first traveling exhibition, What Does It Mean to Be Vegetarian?
This exhibit invites you to explore the roots of vegetarianism, discovering the historical depth of the vegetarian movement and the vitality of today's vegan community.
The exhibit's 12 panels detail the values and benefits of vegetarianism, and offer resources for learning more—from recommended books and recipes, to restaurants, organizations and groups.