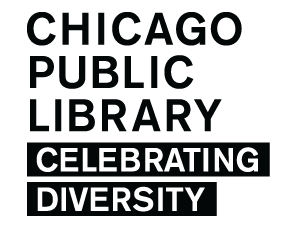 Celebrate Women's History Month this March with Chicago Public Library! We're exploring the theme "Women's Activism: Then and Now" through workshops, lectures, craft times, author readings, film screenings and more.
Women's History Month activities begin with Celebrating Textile Art for Teens on Wednesday, March 1 at Sulzer Regional Library. Throughout history, crafts such as knitting, crochet, sewing and lace making were not considered art, simply because they were done by women. Examine the beauty and art of "women's" crafts and experiment with the endless possibilities of textile.
Check out the complete list of Women's History Month events. We'll explore women's contributions in topics from art to zumba with more than 30 events for kids, teens and adults.
Featured Events
These events highlight this year's theme of "Women's Activism: Then and Now."
Exhibit
Balance and Tension: Sculpture by Elaine Luther is on display through March 18 at Harold Washington Library Center in the Popular Library exhibit cases and Congress Corridor east display window on the ground floor.
Artist Elaine Luther states, "Many of these pieces have implied movement, they're in the act of falling, or look like they're about to fall, but they don't, because as a mom, I'm holding it all together. That's what those pieces are about. We all have this push/pull in our lives, this juggling."
Reading Recommendations