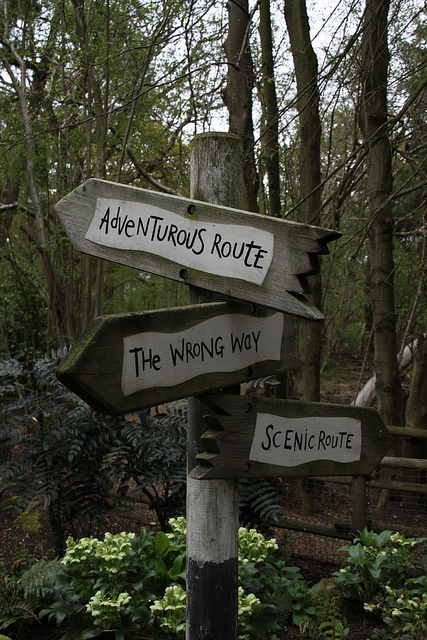 I love reading all different types of books, but some of my favorites are the action-packed ones that you can't put down—the miss-your-stop-on-the-train, can't-remember-what-you-ate-for-lunch, I'm-sorry-I-didn't-hear-you-call-my-name-10-times kind of action. Even more, I love the kinds of stories that are true, that have actually happened to real people. These books are exciting, fast reads that you'll want to pass on to your friends.
I heard about Shadow Divers in an interview with a musician. The musician talked about how she and her band became really obsessed with this book, much like the men in the book became obsessed with their work. The book tells the story of a team of deep-wreck divers who discovered a German U-boat off the coast of New Jersey in 1991. The official records all indicate that there was no wreck there or anywhere near the location. The divers spent the next six years unraveling the mystery.

In The Lost City of Z, a journalist pursues the mysterious tale of 20th century explorer Percy Fawcett. Fawcett and his son embarked on a journey in 1925 to find Z, the ancient civilization that he believed was El Dorado. The two men vanished in the Amazon. The author follows their course, looking for clues to their disappearance.

Alive is perhaps the most well-known of these three books; you might remember the 1993 movie based on this book. The book is based on survivor accounts of the crash of Uruguayan Air Force Flight 571, which crashed in 1972 in the Andes Mountains with a team of rugby players on board. The account given tells the unthinkable hardships the survivors encountered.