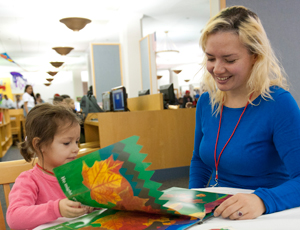 Do you enjoy working with young children? Are you looking for a way to give back to your community?
It's National Volunteer Week, and we're looking for youth ages 13 and up who can help in their neighborhood library with the Summer Learning Challenge from June 9 to August 2. We are looking for teens who love reading, books, animals and young children who can volunteer a minimum of two hours a week. Previous experience with the Summer Learning Challenge or summer reading programs is not required.
Contact your neighborhood library for an application to help with this exciting program this summer.