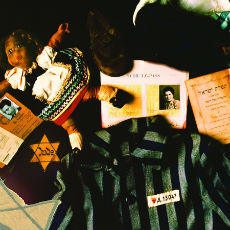 The Courage to Remember the Holocaust: 1933-1945 is on exhibit from March 1 to May 31 at Harold Washington Library Center, in the Grand Promenade on the north side of the 3rd floor.
This critically acclaimed Holocaust exhibit, on loan from the Simon Wiesenthal Center, features a powerful 40-panel, full-color visual narrative of the Holocaust.
An opening ceremony and ribbon-cutting takes place at 11:30 a.m. Tuesday, March 6.