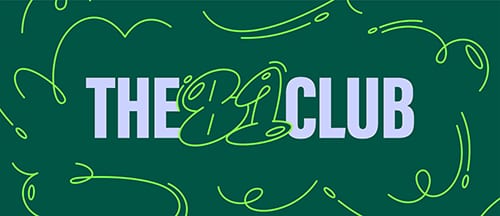 For the first time ever, Chicago students have direct and instant access to Chicago Public Library resources.
The 81 Club puts the power of 81 Chicago Public Library locations directly into the hands of students. In collaboration with Chicago Public Schools, CPL is fulfilling our mission to encourage and celebrate the creative and ambitious thinking of young Chicagoans.
About The 81 Club
Starting December, any student in Chicago will be able to join The 81 Club with a new library card. This new library card will grant them access to CPL's digital resources and materials, as well as programs like homework help, research and language support. Students will also be able to check out five physical library items with this card.
Students can visit their local library branch and ask to join The 81 Club. Library staff will provide a card for immediate use. 
Chicago Public Schools students will also automatically get access to CPL's eBook, digital magazine and eAudiobook collection through the Sora app already used in their classrooms. Through a partnership with OverDrive's Public Library CONNECT, CPS students can use the Sora app to access both the CPS eBook collection and the CPL eBook collection. This will allow CPS students increased reading options to support classroom instruction and personal interest reading. View what 81 Club cardholders have access to.
The 81 Club also benefits Chicago Public Schools teachers, who will be provided with a special eTeach library card that grants access to CPL digital resources. This will enable teachers to use CPL databases and research tools in classrooms to help promote literacy and access to information.