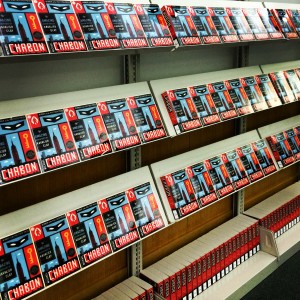 In honor of Valentine's Day, show us your social media love! You can win a copy of this year's One Book, One Chicago selection, The Amazing Adventures of Kavalier & Clay through our social media contest!
There are three ways to win, and completing all three increases your chances of winning a book:
LIKE us on Facebook AND either share the contest status or tag someone in the comments.
FOLLOW us on Twitter (@chipublib) AND RT our contest tweet.
FOLLOW us on Instagram (@ChicagoPublicLibrary) AND like our contest photo.
Contest ends on Friday, February 13 at 3:30 p.m. CST. Two winners for each social media platform will be chosen at that time. (Sorry, but winners must live in the Chicagoland area.) Good luck!