On Sunday, August 10, 2014 at the Richard M. Daley Branch, 10 Families met together for a special afternoon field trip to Lincoln Park Zoo.  The Lincoln Park Zoo and the Chicago Public Library invited all summer learners and their families to Lincoln Park Zoo to celebrate eight weeks of out-of-school learning at the library.  What could possibly make this family day sweeter?  Dunkin' Donuts (at 800 N. Kedzie Avenue) donated two dozen donuts for our Summer Learning Challenge Family Day!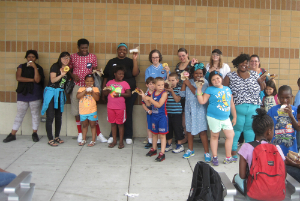 Once we arrived at Lincoln Park Zoo, we received a schedule of special Family Day events, a nature boardwalk scavenger hunt, and a souvenir Chicago Public Library tiger mascot button.  We explored the zoo from 1:00 p.m. to 3:00 p.m.  One of our moms said, "This is the best field trip I've ever been on."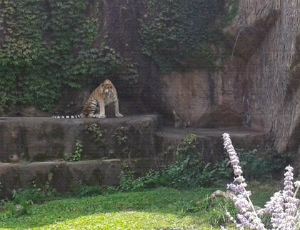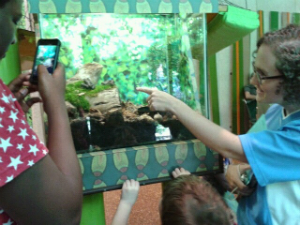 Thank you to the Lincoln Park Zoo, Dunkin' Donuts, the Chicago Public Library Foundation, the Chicago Public Library and all families who participated in the Explore and Roar 2014 Summer Learning Challenge for making this special afternoon possible for kids at the Richard M. Daley Branch.