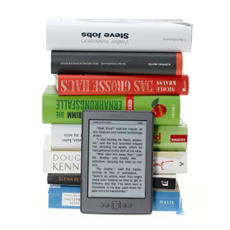 Want to try eBooks, or interested in learning more about eBooks at CPL? Visit us in person or online to get started.
In Person
We regularly offer eBooks classes that cover the basics of borrowing eBooks, audiobooks, magazines and more. These classes usually include a brief presentation followed by an opportunity to get help with specific questions.
Online
Getting started with eBooks? Or ready to try something new? We offer several different services to meet your reading, viewing and listening needs:
Be sure to check our eBooks page for the latest titles, our recommendations and more.
Need Help?
Questions about any of these services?
eBooks FAQs has tips and help for getting started.
Computer help from CyberNavigator technology tutors is available at CPL locations citywide.
Contact us for additional assistance.