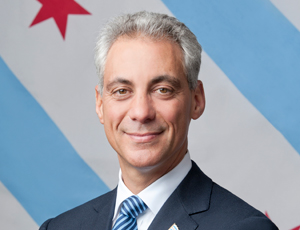 I am proud of everyone at the Chicago Public Library for creating such a cutting-edge new website for Chicagoans.  This new digital library enhances community interaction, engages residents across the city and extends the City and Library's reach through the most modern technology.
Twenty-first century libraries are not the same brick and mortar institutions they once were, and the Chicago Public Library has been at the forefront of successfully leveraging digital tools to enrich library services for our residents. This new online experience builds on this success.
I am grateful to the Chicago Public Library Foundation for the $1 million investment that made this new website possible.  This is a model public/private partnership, and the leadership displayed through these vital investments is helping Chicago have the best library system in the nation.
Sincerely,

Rahm Emanuel
Mayor