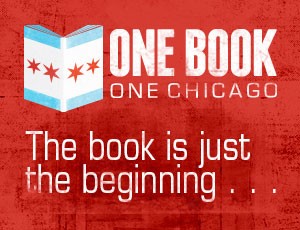 The Third Coast by Thomas Dyja is the 26th selection for One Book, One Chicago. This year's program explores the theme Chicago: The City That Gives.

The Third Coast is a critically acclaimed history of Chicago at mid-century, featuring many of the incredible personalities that shaped American culture. Thomas Dyja, a Chicago native, recreates the story of the city in its postwar prime and explain its profound impact on modern America and the world.
From October 2015 through April 2016 we offer you a chance to explore Chicago: The City That Gives from multiple perspectives, as recounted through personal experience, imagined in literature, presented in politics, or synthesized in music and art. In addition to digital programs such as Twitter reading sprints and exploring online resources you can engage with from your own home, for the first time we will offer a program in every single branch of the Chicago Public Library. From book discussions to walking tours, history lectures to writing workshops, musical performances to film screenings and more, Chicagoans will have more opportunities than ever before to engage with the One Book, One Chicago program.
The 2015-2016 One Book, One Chicago season begins October 1 with the launch of the online reader, where patrons can log in with their library card and read serialized releases of the book with other Chicagoans.
Make sure to visit onebookonechicago.org to read each installment—and check back for additional events, reading recommendations and more through spring 2016.
One Book, One Chicago 2015 - 2016 has been made possible through the generous support of The City of Chicago, Chicago Public Library Foundation, The Chicago Community Trust, BMO Harris Bank, Allstate and United, as well as our many partners in the community.