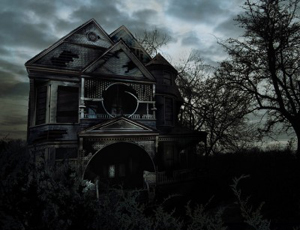 Every fall at the first whiff of mulled cider I get excited about the prospect of the season's new crop of horror movies. "Prepare to be scared!" states the promotional poster of one. "Simply terrifying!" intones the voiceover on the trailer of another.
However, as horror film aficionados well know, it is the rare film that lives up to lofty promises of goosebumps, chills and nightmares. A horror fan must suffer through countless anemic ghosts, demons phoning it in, laughable effects, the same tired slasher plot. For a genre populated by B movies, the line between terror and comedy can be fine.
In that spirit, I present five movies from our selection of horror DVDs that really deliver on their promise to scare and offer the added bonus of believable acting and quality production values.
In The Descent, a group of women go caving in an unmapped section of the Appalachians and discover that they are not alone. Trust me when I say that this one is not for the faint of heart!

The House of the Devil, a 2009 release set in the 1980s, uses the tried and true premise of a babysitter in a creepy old house—to devious invention.

Don't be deceived by the adorable little girl who is the main protagonist of Silent Hill, an abandoned mining town blighted by a perpetual rain of ash from a burning mine fire. Ghoulish creatures abound.

REC, a Spanish found footage entry, follows a reality TV crew who cover a night shift at a local fire station and get much more than they bargained for.

V/H/S, another found footage film, tells five stories, each more horrifying than the last, as the trailer gleefully asserts.

Happy watching!