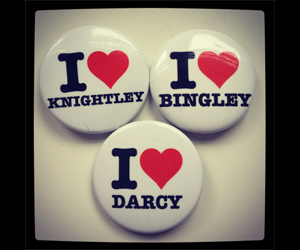 There are a couple of excellent excuses to celebrate Jane Austen this month! December marks the 200th anniversary of the publication of Emma, and Jane Austen Day also falls in December. I'd like to toast Austen by recommending some of my favorite movies and television series based on her novels.
The BBC has made many screen versions of Jane Austen's works and certainly some of the best. Its 1995 mini-series, Jane Austen's Pride and Prejudice, is arguably the best screen adaptation of the book. It's won a number of awards, and Colin Firth's performance as Mr. Darcy made him a star. Firth would go on to play another Darcy—Mark Darcy—in Bridget Jones's Diary based on Helen Fielding's witty, modern reinterpretation of Pride and Prejudice.


1995 was a particularly good year for Austen aficionados. Not only did they enjoy the BBC's Pride and Prejudice, but another lauded screen adaptation, Sense and Sensibility, was released that same year. Emma Thompson wrote the screenplay and starred in the movie; she received a Best Actress nomination and won an Academy Award for Best Adapted Screenplay.

Clueless, loosely based on Austen's Emma, was also a hit at movie theaters in 1995. The BBC's Emma, starring Romola Garai, is a great choice for those who prefer a more faithful adaptation.


Finally, if you're a fan of Austen's Anne Elliot and Captain Wentworth, don't miss Persuasion, also released in 1995. Although overshadowed by Sense and Sensibility that year, it's a fine adaptation of Austen's last novel.

Interested in viewing more Jane Austen? Check out our list of Jane Austen screen adaptations. What's your favorite Austen screen adaptation?