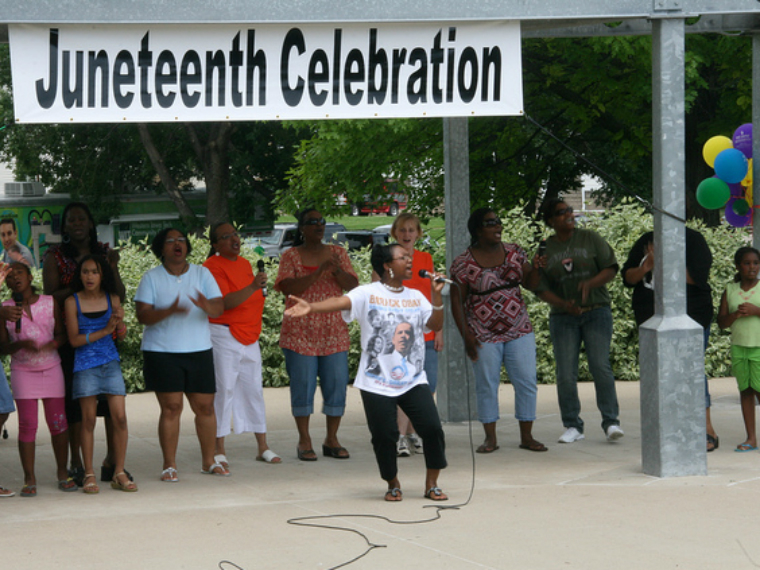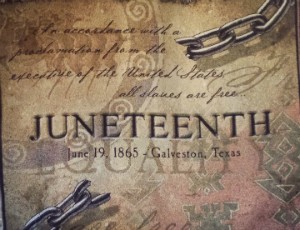 Juneteenth is the oldest known celebration commemorating the ending of slavery in the United States.
President Lincoln issued the Emancipation Proclamation on September 22, 1862. However, it took almost three years before news spread of the proclamation that all American slaves were freed. This historic moment happened on June 19, 1865 when General Gordon Granger arrived in Galveston, Texas, to issue General Order No. 3, officially freeing America's final slaves. This date, known as Juneteenth, has also been called Black Independence Day and Freedom Day. Learn more about the history of Juneteenth.
More than 200 cities across the nation celebrate Juneteenth. These celebrations emphasize education, achievement and self-improvement. Festivities include parades, rodeos, street fairs, cookouts, family reunions, park parties or historical reenactments.
Remember the 150th anniversary of Juneteenth by reading about this momentous day in history. Here's a few recommendations:
Ralph Ellison's Juneteenth showcases the relationship of two Southern men; one a race-baiting white senator and the other a black minister. This powerful novel examines race and the African American experience in America.

Interested in nonfiction? Abraham Lincoln and the Road to Emancipation, 1861-1865 demonstrates the complexity of the pressures brought to bear on President Lincoln, both politically and morally. Author William Klingaman offers a comprehensive account of the shaping of the Emancipation Proclamation and its impact on American history.

This book opens up a window to the past. Island of Color outlines the roots of Juneteenth, explaining how the African American holiday began and so much more. It discusses the social, academic and spiritual heritage of the people of Galveston, and their mark on the world. The photos and personal recollections of community members give this book a place and time.

For more information on Juneteenth, or African American history in general, contact the Vivian G. Harsh Research Collection of Afro-American History and Literature.